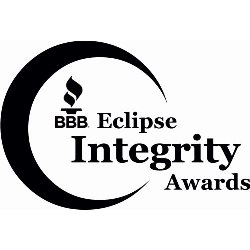 Valeria's Beauty Center has been in downtown Dayton, Ohio since December 1999. Owner, Valeria Perry and her staff offer a full service hair salon and day spa designed to soothe and relax each client.

The outstanding support and continuous encouragement received from the City of Dayton and the Downtown Dayton Partnership have been a very important part of this 17-year journey.
Valeria's Beauty Center was awarded Dayton's Better Business Bureau (BBB) Integrity Award for 2016. This award is presented to businesses demonstrating significant, unique and continuous commitment to exceptional customer service, trust and fair play in the marketplace and day-to-day living. The award winners perform during moments of truth, as well as demonstrate high ethical standards through policies. training and/or staff. They exercise outstanding internal business practices, practice honest competition and have a reputation in the community for sound ethics, service/products and community service. They also promote truth in advertising, exceed customer expectations and support the ideals of your Better Business Bureau.
Ms Perry's personal vision has become the mission of the entire staff...expand and develop others pursuing a career in this industry and ultimately making a difference in our community. The bottom line is GROWTH... every day, every month, every year.

In pursuit of the vision, Valeria's has partnered with the Ponitz Career Center (formerly Patterson Career Center) to give graduating cosmetology students the opportunity to gain experience and build a clientele. We also actively recruit graduating students from the area beauty and business schools.

Valeria's participation in the Montgomery County Youthworks summer program giving teens jobs for the summer and a very valuable learning tool to prepare them for their futures and life in general. Our participation in this program started the summer of 2003 and continues today.

Focusing on growth, Ms Perry offered business opportunities in the lobby of the Salon to Purse-snikkety and Stuff, Georgia Alexander, owner; and Home Sweet Home Gift Baskets and Balloons, Yvonne Hall, owner. The result of this opportunity is that both businesses achieved much success, thanks in part to her continued focus and a willingness to help others.
Contact us